ABOUT US
WELCOME TO HUIYA NEW-MAT
HENGSHUI HUIYA NEW-MAT TECHNOLOGY CO., LTD. was established in 2013 under the Registration Number 91131102063365867P, is located in East Development Zone, Jing County, Hengshui City, Hebei Province, nearby Tianjin Port and Beijing International Airport. we are a technology-based enterprise which is specialized in the area of R&D, Producing and marketing of multiply rubber products.
Our company specializes in producing High pressure hoses, Hydraulic hoses, SAE & DIN series hoses, Drilling Rotary hose, Choke & Kill Line, Bop hoses, Suction and Discharge hose, Fabric hoses, Metal Flexible hose, Fireproof hose, Silicone hose and Hose Assembly, etc.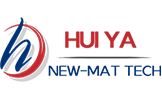 Our products are widely used in the fields of Machinery and Chemical, Mining, Metallurgy Industry and Oil & Gas fields. Also the products are exported to more than 20 countries, such as the Russia, USA, The UK, DAE, Korea, Pakistan, Vietnam, Iraq, Singapore, Indonesia, Azerbaijan and Japan. We have obtained high praise from clients domestic and abroad due to the excellent quality and competitive price.
At HUIYA Company, emphasis is placed on human resource development as we believe in the Group's philosophy "Organization Development through Self Development". We have competent professionally qualified and experienced staff in each of our functions. The Company assists & encourages its employees for their professional qualifications and also invests in developing staff through in-house, out-sourced and international training.
Since the year 2015, HUIYA has had the certificate of conformity to QMS(Quality Management System) according to the requirements of international standard ISO9001. All our products are manufactured under the International standard and meet the requirements of SAE, DIN, EN, GOST. And carry out strict quality control, 100% inspection before shipment.
HUIYA has also obtained the API SPEC 7K and API 16C Certificates.
With the prompt quotation and fast delivery, we have been supplying the world market with high demand hoses, Hydraulic hoses, SAE & DIN series hoses, high pressure oilfield hoses, Kelly and Vibrator hoses & Bop hoses as well fittings connections.
We think you will agree our service is unmatched in today's industry.
certificate
Certificate of Registration

Certificate of Authority to use the Official API Monogram

Certificate of Authority to use the Official API Monogram