The Metal Hose is a tubular casing with wavy patterns arranged in a spiral shape. There is a spiral angle between two adjacent wavy patterns, and all the wavy patterns can be connected to each other according to a spiral line.
The metal hose is a tube-shaped shell with a wave pattern in a closed ring, and the wave pattern is formed by connecting the wave pattern in the middle of the wave. The ring-shaped metal hose is produced and processed by seamless steel pipes or electric welded pipe fittings. Restricted by production and processing methods, compared to spiral metal bellows, the length of multiple pipes is generally shorter. The advantages of Petroleum Metal Flexible Hose are good ductility and lower bending rigidity.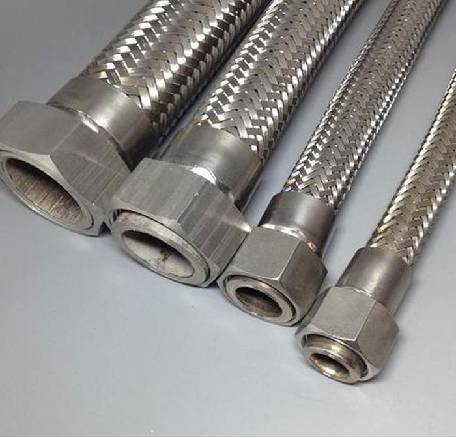 Metal Hose
The stainless steel mesh sleeve is the key pressure-bearing part of the metal hose installed in the pressure pipeline. In addition, it has a maintenance function for the metal hose. According to the working pressure size in the pipeline and the application site, you can choose one or two layers of stainless steel wire or The steel chain development is hand-woven according to certain main parameters to produce a high pressure resistant metal hose
The three main functions of the metal hose: reduce the installation ground stress of the pipeline, compensate for the movement of the rated value of the pipeline, digest and absorb the vibration of the pipeline system software.
The use of metal hose: It must be sufficiently flexible to transport pipelines to avoid vibration, and can be used in steam, liquefied gas, gas, heavy oil, crude oil, chemical industry, etc.
The company also provides Hydraulic Hoses, please feel free to contact if necessary